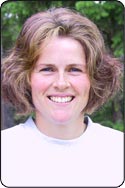 About Me
Professional Education:
LAc (Licensed Acupuncturist), Bastyr University, Washington, USA
OTR (Occupational Therapist Registered), University of Adelaide, Australia
Professional Affiliations:
Diplomat of the National Certification Commission for Acupuncture and Oriental Medicine (NCCAOM)
Washington Acupuncture and Oriental Medicine Association (WAOMA)
Acupuncture and Oriental Medicine Alliance (AOMAlliance)
National Acupuncture Detoxification Association (NADA)
Washington Occupational Therapy Association (WOTA)
Biography
I am a NCCAOM (National Commission for the Certification of Acupuncture and Oriental Medicine) Certified Acupuncturist. In addition to Acupuncture, I also use several other treatment modalities to help my patients; these include Chinese Herbs and Patents, Tui Na, Acupressure, Electro-Acupuncture, TDP heat lamps, Cupping, Gua Sha and Myofacial Release.
I was born and raised in Australia where I earned my Bachelor of Applied Science in Occupational Therapy at the University of Adelaide. I am a Registered Occupational Therapist and have over 24 years of experience and education in western medical rehabilitation and have worked in Australia , Canada and the United States. I enjoy working with patients to help them achieve their maximum functional potential.
I am currently accepting new patients and I am also available to give talks on the benefits of acupuncture for varying diagnosis.
Areas of Special Interest:
Pain Management
Menopause and Gynecology
Senior Care
Neurology and Orthopedics
Insurance Billing
Contracted as an "in network" provider with the following companies:
Aetna
First Choice
Premera
Lifewise
Regence
Uniform
Will also submit PIP auto insurance claims
If contracted with your insurance, I will submit claims for you. If, however, I am not contracted with your plan, a payment request is made at time of service. My receipt may be submitted in many cases as an "out of network" provider. Please check with your individual insurance provider for "out of network" coverage for acupuncture.
Office Visit
In this system of medicine each treatment builds on the previous one. I individualize each treatment plan according to the specific condition being treated. Generally, acute conditions respond more quickly than chronic conditions. Patients will usually begin to see positive changes within the first few treatments. I also encourage follow up care to prevent symptoms from recurring and to maintain wellness. The first office call is 75- 90 minutes long, with any subsequent return office call being 45-60 minutes long.